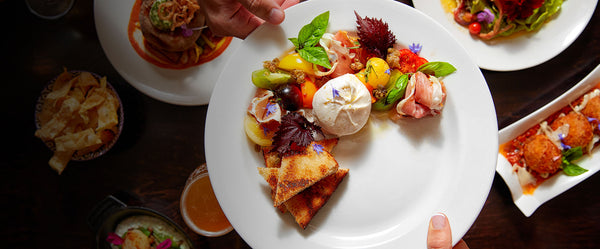 About Twisted lemon
Quality, passion, flavour, balance and humour. These are the principles which drive our Twisted Lemon family.
A destination
Twisted Lemon Restaurant & Boutique Inn is a hidden gem, attracting a faithful following of 'flavour junkies' and experienced diners from far and wide. Twisted Lemon celebrated its 13th anniversary in the summer of 2022. The restaurant and inn features a lively open-concept kitchen with tasteful modern decor, boutique accommodations and a seasonal outdoor patio.
Chef Dan's menu is well thought out in its design. Careful consideration is put into each dish, intended to illuminate all of the senses and offer depth and balance in flavour with photo worthy presentation. Laurie is equally creative with her mixology offering classic flavours with seasonal inspiration and her very own trade marked line of shelf stable Clarity Unruffled Cocktails.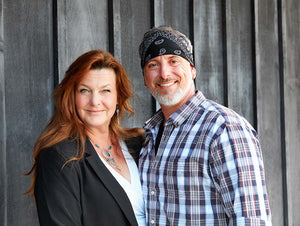 MEET LAURIE & DAN
Laurie and Chef Dan Megna have decades of knowledge and experience in food and beverage, service and dining. Their mantra, at the core of Twisted Lemon, is that "fine dining is about great food and great service, and is an experience all should enjoy."
Their concept to "redefine dining" brought pieces of the industry they love into Twisted Lemon's positive philosophy. It also brought them over a decade of accolades and awards, making them one of the top destinations for upscale and relaxed dining in Southern Ontario.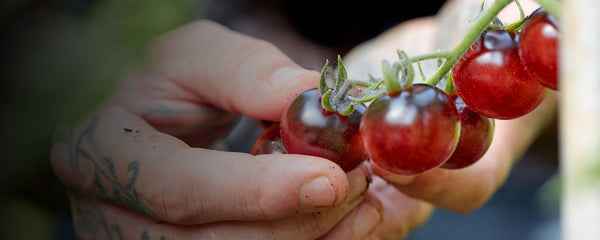 garden-to-table
The Twisted Lemon Restaurant garden is designed to offer the epitome of freshness for every dish. Through the growing season the garden provides up to 60 per cent of the kitchen's produce and dictates the spring, summer and fall menus. We focus on our own sustainability through vermicomposting, seed saving and organic growing practices.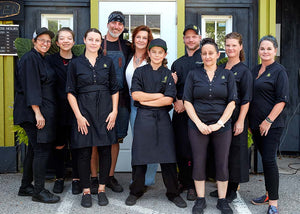 Good food, good people
Twisted Lemon is more than just a restaurant and boutique inn thanks to our team. Some of our staff members have worked with us since the day we first opened our doors in 2009. Everyone at Twisted Lemon is dedicated to creating a safe and fun working environment with each other. Our first priorities are food quality, intuitive service and a commitment to our guests and team. Our strength lies in our people and our culture. We love what we do and we have a lot of fun doing it together.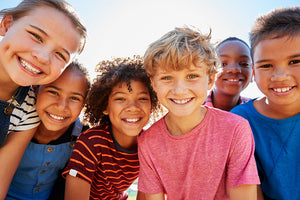 A LITTLE CLARITY CAN MAKE A BIG DIFFERENCE
From the beginning of its first year in fall of 2021, Clarity Unruffled Cocktails is honoured to partner with McMaster Children's Hospital, Child and Mental Health Unit by donating a portion of all retail sales in support of the wellbeing of our youth. With gratitude, thank you!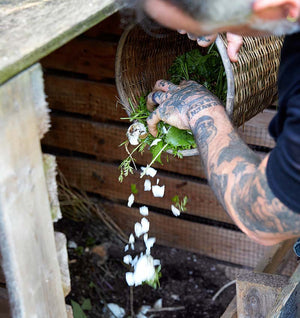 Waste reduction
The Clarity Cocktail line is committed to having the smallest environmental footprint possible by using environmentally conscious products and packaging with no straws, picks or plastic bags! With as close to zero ingredient waste as possible, cocktail bi-products are creatively used in the Twisted Lemon kitchen to make flavour-full ice creams, cheesecakes, savouries and so much more!
clarity unruffled cocktails
Ready-to-enjoy, shelf stable, complex cocktails made in-house at Twisted Lemon. Each unique creation shares one thing in common. They are clear. With the solids removed, you are left with a shelf-stable cocktail with layers of flavour and alcohol, of course! Each recipe is either an original creation, or based on a classic. They are made with precision, using top quality bar spirits. Bright citrus notes are achieved with essential oils from peel infusions and syrups, while more complex and warm notes are brought out with spices, teas and bitters.
culinary adventures await
"Worth the drive! The food is passionately prepared and absolutely delicious. The menu is unique with exquisite options. Chef Dan took the time to visit every table. We've travelled all over the world and Twisted Lemon is still one of our favourite dining restaurants. This is place deserves all the stars."
Katie Morrison from Niagara Falls
"These are not just people running a business. They are the most amazing human beings who go above and beyond and literally create magic with their food and cocktails and deliver high-quality service. I feel blessed that we have such an amazing local business that is so committed to our community."
Meghan Brady from Niagara Falls
"Twisted Lemon is one of those hidden elevated gems, you can't believe you didn't know about already."
Spicy Jan
"Always amazing menu with a twist to original dishes. We have visited this restaurant several times over 8 years ago and recently returned and not surprised to see it still remains on top of our fine dining list. Great service made our dining experience wonderful."
Joy R. from Toronto
"We got to sit next to the kitchen and watch the chef and crew at work. It was so exciting and fun to watch. The food was cooked perfectly and tasted delightful. Would highly recommend this restaurant for consistent, delicious and exciting food."
Laura R from Seattle
"An absolutely amazing place to dine. The chefs create amazing food. Tastes and looks amazing. We always return. Can never thank Chef Dan and his staff enough."
Tim Ballard