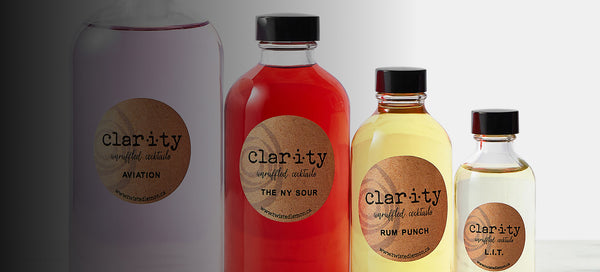 Holiday Season Clarity Cocktail 24-Pack Gift Boxes
A Cocktail Lover's Holiday Gift of the Season!
Perfect for under the tree, celebrating with friends, or for treating yourself over the holidays!
Behind each window is a different cocktail to discover!
The unique hexagonal-shaped gift box includes:
Twenty-four 2 oz bottles of original, handcrafted Clarity Unruffled Cocktails

Clarity Cocktail information booklet
Silicone "King Cube" ice cube tray with lid
Cocktail coasters
Wooden gift tag by shop31b.com
Handmade reusable burlap gift bow by designstudiobykris.com
A bag of lemon-pepper twists
May be custom decorated to fit your occasion!
Available while supplies last.
IMPORTANT ORDERING DETAILS

• All online Clarity Cocktail orders must be picked up at Twisted Lemon Restaurant at 3 Norton Street West, Cayuga, Ontario N0A1E0.

• Online and phone orders will be ready for pick up during regular business hours on Wednesday through Saturday from 12:00 pm until 9:00 pm.

• All online orders will be fulfilled within 48 hours. We will notify you by email when your order is ready for pickup. Please bring a copy of your email confirmation when you arrive to pick-up your order.

• Shipping and delivery are not available at this time.

• Every order comes with a bag of our signature lemon-pepper twists.

• Alcohol by volume is listed on each cocktail. Please drink responsibly.
• You must be 19 years of age or older to consume, order and pick up.
clarity cocktail concoctions

RON BURGUNDY
Premium Pour | ABV 22%
Auchentoshan American Oak Single Malt Scotch Whisky, Luxardo Cherry Sangue Morlacco, grapefruit juice, lemon juice, brown sugar syrup, Angostura bitters.

SAZERAC
Premium Pour | ABV 27%
Canadian Club Classic Aged 12 yr Rye, Courvoisier VS Cognac, Lucid Absinthe, lemon juice, sugar, Peychaud's & Wormwood bitters.

FRESCO SOUR
ABV 18%
Canadian Club 100% Rye, Disaronno, lemon juice, simple syrup, Hella Aromatic bitters.

PAPER PLANE
Premium Pour | ABV 22%
Makers Mark Bourbon, Aperol, Amaro Nonino Quintessentia, lemon juice.

THE NEW YORK SOUR
ABV 19%
Knob Creek Bourbon, Taylor Fladgate LBV Port, orgeat *contains almonds*, lemon juice, Angostura bitters.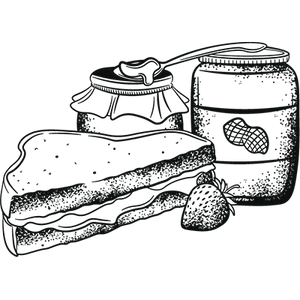 P.B. & J.
ABV 22%
Skrewball Peanut Butter Whiskey, Absolut Juice Strawberry Edition Vodka, strawberry syrup, creamy and dehydrated peanut butter, lemon juice, and vanilla.

JUNGLE BIRD
ABV 15%
Brugal Anejo Rum, Campari, Sperone Cremovo Marsala, pineapple juice, lime juice, roasted brown sugar syrup.

BERRY GARCIA
ABV 13%
Sailor Jerry Spiced Rum, blueberry shrub, cherry broth, dark berry juices, lime juice, ginger, vanilla.

RUM PUNCH
ABV 19%
Captain Morgan Dark Rum, Malibu Rum, Marquis de Villard Brandy, star anise, cinnamon, nutmeg, lemon peels, pineapple & lemon juices.
JUMPER CABLES
ABV 17%
Brugal Anejo Rum, Crème de Cacao, Franjelico, Relay Coffee cold brew espresso, lemon, cinnamon, nutmeg.

PINE & GINGER
ABV 17%
Appleton Estate Signature Jamaica Rum, Wray & Nephew Overproof Rum, pineapple skin, ginger & cane sugar puree, lime oleo saccharum, allspice, ginger & lime bitters.

NEGRONI
ABV 19%
Tanqueray Dry Gin, Campari, Dillon's Small Batch Sweet Vermouth, orange juice, grapefruit juice, lime juice, orange oleo saccharum.

AVIATION
Premium Pour | ABV 24%
Aviation Gin, Luxardo Maraschino Cherry Liqueur, Kinsip Wild Violet bitters, violette syrup, lemon juice.

PURA VIDA
ABV 15%
Lavender-infused Sipsmith Gin, Tanqueray Rangpur Gin, St. Germain Elderflower Liqueur, lavender tea syrup, lemongrass kombucha, lemon juice.

TL CAESAR
Medium or Spicy | ABV 15%
Alberta Pure Vodka, Clamato juice, fresh lime, sriracha, horseradish, Worcestershire sauce, celery bitters, salt & pepper.

SMOOTH MOVES
ABV 17%
Northern Keep Vodka, infused with cracked cinnamon, Galliano, honey, lemon juice, turmeric broth, ginger juice, vanilla.

ORANGE WHIP
ABV 17%
Alberta Pure Vodka, infused with orange zest, Bacardi White Rum, infused with bourbon-soaked vanilla beans, Crème de Cacao, Hewitt's Dairy French vanilla ice cream, orange juice, simple syrup, vanilla.

PALOMA
ABV 18%
Hornitos Plata Tequila, grapefruit juice, lime juice, agave nectar, a pinch of salt, pink grapefruit & agave bitters.

I CARRIED A WATERMELON
ABV 17%
Hornitos Reposado Tequila, Martini Dry Vermouth, watermelon juice, lime juice, sugar, vanilla, rhubarb bitters.

L.I.T.
Premium Pour | ABV 21%
(Long Island Iced Tea). Pinnacle Vodka, Beefeater London Dry Gin, Jose Cuervo Tradicional Plata Tequila, Captain Morgan White Rum, mcguinnes triple Sec, lemon peel, Coca Cola, lemon juice & essential oil syrup.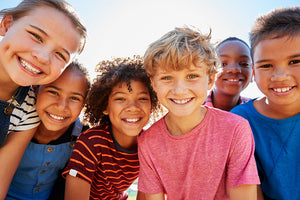 A LITTLE CLARITY CAN MAKE A BIG DIFFERENCE
From the beginning of its first year in fall of 2021, Clarity Unruffled Cocktails is honoured to partner with McMaster Children's Hospital, Child and Mental Health Unit by donating a portion of all retail sales in support of the wellbeing of our youth. With gratitude, thank you!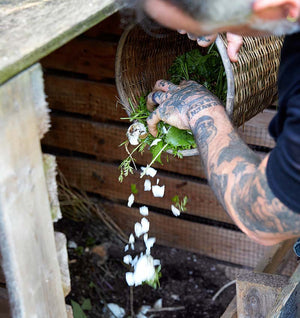 Waste reduction
The Clarity Cocktail line is committed to having the smallest environmental footprint possible by using environmentally conscious products and packaging with no straws, picks or plastic bags! With as close to zero ingredient waste as possible, cocktail bi-products are creatively used in the Twisted Lemon kitchen to make flavour-full ice creams, cheesecakes, savouries and so much more!