easy. simple. convenient
Clarity Unruffled Cocktails are complete and complex cocktails with layers of undeniable flavour, designed to save you time and money with simple one-step pours,  no messy clean ups or leftover ingredients.
View flavours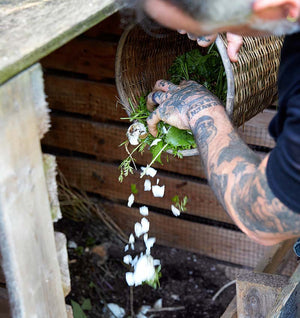 Waste reduction
The Clarity Cocktail line is committed to having the smallest environmental footprint possible by using environmentally conscious products and packaging with no straws, picks or plastic bags! With as close to zero ingredient waste as possible, cocktail bi-products are creatively used in the Twisted Lemon kitchen to make flavour-full ice creams, cheesecakes, savouries and so much more!
clarity cocktail concoctions

RON BURGUNDY
Premium Pour | ABV 22%
Auchentoshan American Oak Single Malt Scotch Whisky, Luxardo Cherry Sangue Morlacco, grapefruit juice, lemon juice, brown sugar syrup, Angostura bitters.

SAZERAC
Premium Pour | ABV 27%
Canadian Club Classic Aged 12 yr Rye, Courvoisier VS Cognac, Lucid Absinthe, lemon juice, sugar, Peychaud's & Wormwood bitters.

FRESCO SOUR
ABV 18%
Canadian Club 100% Rye, Disaronno, lemon juice, simple syrup, Hella Aromatic bitters.

PAPER PLANE
Premium Pour | ABV 22%
Makers Mark Bourbon, Aperol, Amaro Nonino Quintessentia, lemon juice.

NEW YORK SOUR
ABV 19%
Knob Creek Bourbon, Taylor Fladgate LBV Port, orgeat *contains almonds*, lemon juice, Angostura bitters.

JUNGLE BIRD
ABV 15%
Brugal Anejo Rum, Campari, Sperone Cremovo Marsala, pineapple juice, lime juice, roasted brown sugar syrup.

BERRY GARCIA
ABV 13%
Sailor Jerry Spiced Rum, blueberry shrub, cherry broth, dark berry juices, lime juice, ginger, vanilla.

RUM PUNCH
ABV 19%
Captain Morgan Dark Rum, Malibu Rum, Marquis de Villard Brandy, star anise, cinnamon, nutmeg, lemon peels, pineapple & lemon juices.
JUMPER CABLES
ABV 17%
Brugal Anejo Rum, Crème de Cacao, Franjelico, Relay Coffee cold brew espresso, lemon, cinnamon, nutmeg.

PINE & GINGER
ABV 17%
Appleton Estate Signature Jamaica Rum, Wray & Nephew Overproof Rum, pineapple skin, ginger & cane sugar puree, lime oleo saccharum, allspice, ginger & lime bitters.

NEGRONI
ABV 19%
Tanqueray Dry Gin, Campari, Dillon's Small Batch Sweet Vermouth, orange juice, grapefruit juice, lime juice, orange oleo saccharum.

AVIATION
Premium Pour | ABV 24%
Aviation Gin, Luxardo Maraschino Cherry Liqueur, Kinsip Wild Violet bitters, violette syrup, lemon juice.

PURA VIDA
ABV 15%
Lavender-infused Sipsmith Gin, Tanqueray Rangpur Gin, St. Germain Elderflower Liqueur, lavender tea syrup, lemongrass kombucha, lemon juice.

TL CAESAR
Medium or Spicy | ABV 15%
Alberta Pure Vodka, Clamato juice, fresh lime, sriracha, horseradish, Worcestershire sauce, celery bitters, salt & pepper.

SMOOTH MOVES
ABV 17%
Northern Keep Vodka, infused with cracked cinnamon, Galliano, honey, lemon juice, turmeric broth, ginger juice, vanilla.

PALOMA
ABV 18%
Hornitos Plata Tequila, grapefruit juice, lime juice, agave nectar, a pinch of salt, pink grapefruit & agave bitters.

I CARRIED A WATERMELON
ABV 17%
Hornitos Reposado Tequila, Martini Dry Vermouth, watermelon juice, lime juice, sugar, vanilla, rhubarb bitters.

L.I.T.
Premium Pour | ABV 21%
(Long Island Iced Tea). Pinnacle Vodka, Beefeater London Dry Gin, Jose Cuervo Tradicional Plata Tequila, Captain Morgan White Rum, mcguinnes triple Sec, lemon peel, Coca Cola, lemon juice & essential oil syrup.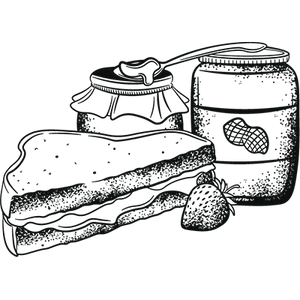 PB & J
Premium Pour | ABV 22%
Skrewball Peanut Butter Whiskey, Absolut Juice Strawberry Edition Vodka, strawberry syrup, creamy and dehydrated peanut butter, lemon juice, and vanilla.

Orange Whip
ABV 17%
Alberta Pure Vodka, infused with orange zest, Bacardi White Rum, infused with bourbon-soaked vanilla beans, Crème de Cacao, Hewitt's Dairy French vanilla ice cream, orange juice, simple syrup, vanilla.