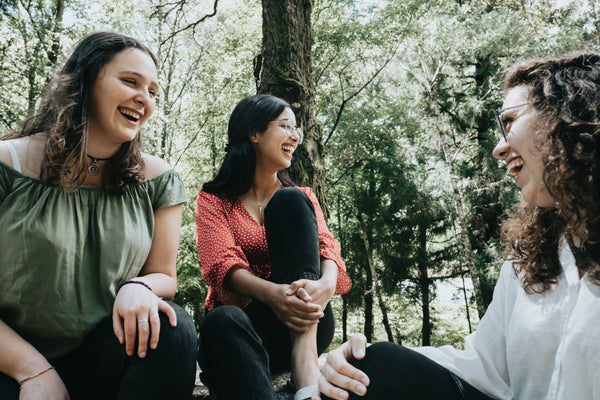 Choose your experience getaway package
Flip the pages of the booklet below to choose your custom experience. All packages include your Private Boutique Inn stay & something
unique & special. Just for you!
Experiential Group Packages
Looking for a unique & fun getaway?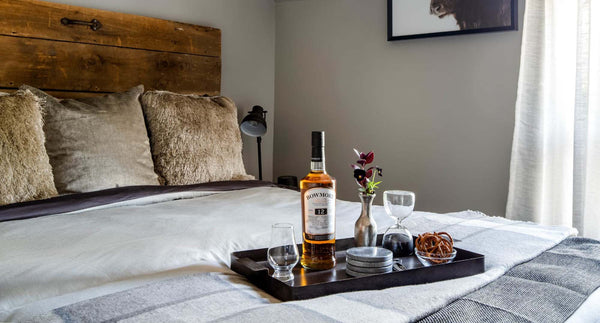 make your visit extra special
Whether you're taking a well deserved break, celebrating a birthday or are taking a moment to celebrate life... sometimes a little something special is in order!
If you'd like us to set up something unique for you just let us know!
BREAKFAST & SNACKS IN YOUR ROOM
The Twisted Lemon kitchen has prepared delicious, quick & ready-to-go breakfast items for you to enjoy in your room! Just let us know, & we will stock your fridge before you check-in.
24 hours notice is required for all items, thank you!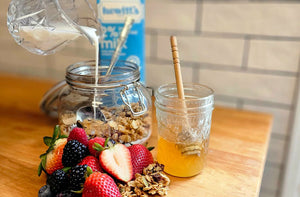 BREAKFAST GRANOLA
$10
House made granola, toasted almonds, cranberries, local honey & toasted pepitas. With Hewitt's Dairy milk or alternative milk upon request.
add Fresh seasonal fruit $5
add yogurt for $3
HEWITTS DAIRY YOGURT PARFAIT
$9
Choose from whole or goat milk yogurt, layered with in house made granola, fresh berries & local honey.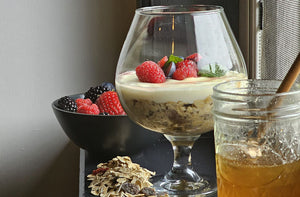 RASPBERRY & WHITE CHOCOLATE GREEK YOGURT OVERNIGHT OATS
$10
Stone ground overnight oats, dried cranberries with vanilla. Topped with Greek yogurt white chocolate ganache & fresh raspberries.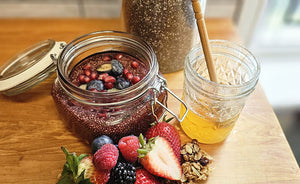 CHIA SEED POMEGRANATE & BLUEBERRY PUDDING
$9
House made chia seed pudding. Made with heart healthy ingredients like pomegranate, blueberries & honey for a touch of sweetness.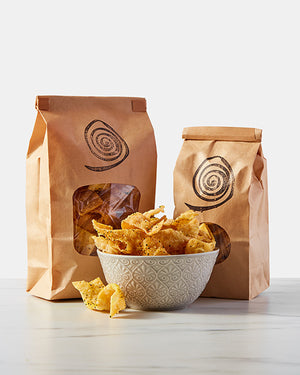 TWISTED LEMON SIGNATURE CHIPS
$5/bag
House-made lemon-pepper seasoned crisps. We know you can't eat just one!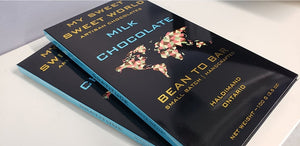 MY SWEET SWEET WORLD MILK CHOCOLATE BAR
$7
Small batch artisan chocolate locally made in Haldimand County.
SET & READY IN YOUR ROOM!
Choose from a selection of chilled sparkling wine, red & white wine, clarity cocktails, or local craft beer. And don't forget to try one of our Charcuterie Platters.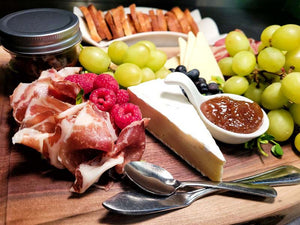 CHARCUTERIE PLATTERS
$65 (serves 2-4)
A selection of cured meats, Jensen Cheeses, fruits, nuts & house-made accoutrements.
Cheese only - $28/person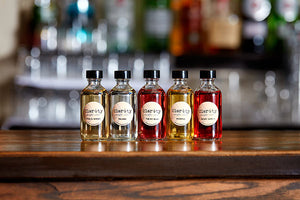 CHOOSE FROM A SELECTION OF BEVERAGES
Chilled sparkling wine
Red & white wine
Clarity Cocktails
Local craft beer
Non-alcoholic beverages
COMPLIMENTARY ITEMS & MORE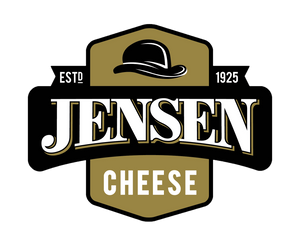 JENSEN CHEESE
Shop Hours: Mon to Fri | 8:30am–4pm
If you love our Twisted Lemon charcuterie platter, then we recommend making the scenic half hour drive to Simcoe to visit the Jensen Cheese retail shop in neighbouring Norfolk County. Take home some of the best cheddar (& other cheeses) you'll find anywhere! Visit their website for their full list of their cheeses, gift baskets & more!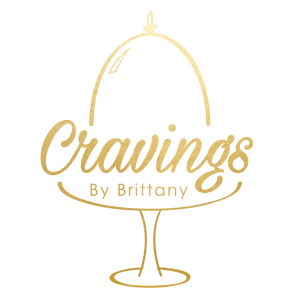 CRAVINGS BY BRITTANY
Thurs & Fri: 9am–5pm | Sat: 9am–2pm
Enjoy the short walk to downtown Cayuga to Cravings By Brittany to receive your complimentary fresh baked pastry at Cayuga's small batch bakeshop!
Show proof of your package booking by sharing the fun 'secret code words' (posted in your room)!
*Available only during above times & while supplies last.
THE CAROLINIAN CAFÉ & EATERY
Wed to Sat | 9am–3pm
Treat yourself with a visit to The Carolinian Café & Eatery & be sure to say the fun 'secret code words' (posted in your room) to receive your complimentary 12 oz drip coffee!
*Available only during above times & while supplies last.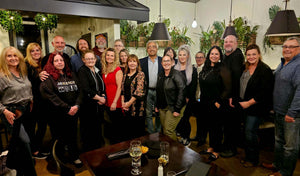 We're looking forward to spoiling you!
Come visit us in beautiful Haldimand County, Ontario, Canada!
Package Terms & Conditions
Booking & Cancellation Details

Prices are subject to change.
We don't expect them to, but in this ever-changing world, sometimes we're forced to bump up prices to reflect rising costs.

Packages are based on availability.
The date you're hoping for might already be booked, either at the Inn or on the experience side. Rest assured, we'll help you find an alternate fit!

Every booking requires a $100/person deposit, paid by credit card.
Upon check out, your full deposit will be applied to your final total & remaining balances will be paid at that time.

Things happen, we understand! If you know you need to cancel.
Cancellations made 8 or more days outside of their booking date will receive a full refund of their deposit. Deposits are non-refundable for cancellations made in 7 days or less.

All packages and add ons are subject to HST.
Your final bill will be calculated, plus HST, then minus the $100 per person deposit.

Gratuities have not been added to any packages, services or products.
... and are at your own discretion.
Code of Conduct

We're proud to celebrate diversity & welcome tourists from all walks of life. We strive to create a comfortable & inclusive environment where everyone feels respected & appreciated.

To maintain this atmosphere, we kindly ask our guests to respect each other's differences. If a guest fails to comply with these guidelines, we reserve the right to ask them to leave. We believe that by working together, we can create a space where everyone can enjoy the diverse range of experiences we offer.
What days of the week are you open?

The Twisted Lemon Boutique Inn is open Wednesdays through Saturdays (call 905-772-6636 or email chef@twistedlemon.ca to inquire about Sunday to Tuesday bookings).
What are the check in/out times?

Check in is at 3pm & check out is at 11am (we are happy to safely store your luggage if needed).
How accessible are the rooms?

Please note that there are a few stairs on the outdoor deck leading up to the inn door & there are several steps once inside. There is a hand rail for support, but no lift. Please be sure to contact us if we can assist.
How do I get into the rooms?

Twisted Lemon will provide you with all check-in & check-out details when you make your booking to ensure that you & your belongings are secure.
Is there parking on-site?

There is ample parking on Norton Street (directly in front of the inn) & in the Twisted Lemon Restaurant lot. Additionally, legal street parking is also an option.