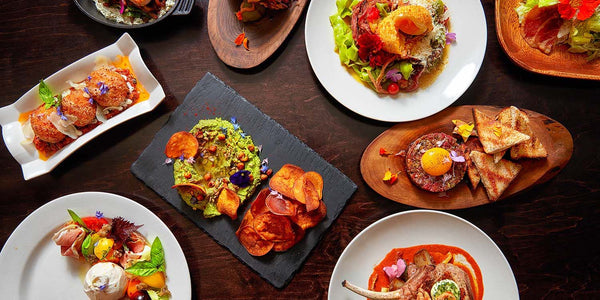 menu
Twisted Lemon Restaurant offers seasonal and locally inspired cuisine, exciting monthly features, and house-made desserts. We look forward to welcoming you soon, to the heart of everywhere!
Dessert Menu
DESSERT MENU
AFTER DINNER SIPPERS FROM THE BAR
Specialty coffees are made with Relay Coffee Roasters house-blend coffee & whipped cream.
SPECIALTY COFFEE - 1.5oz
B52 - Kahlua, Baileys, Grand Marnier  | 12
Spanish - Kahlua, Brandy  | 12
Irish - Jameson Irish Whiskey  | 12
DIGESTIFS - 1oz | 2oz
Lemoncello  -  6 | 10.5
Grappa Bottega Morbida -  7 | 12
Amaro Nonino Quintesentia -  9.5 | 16
Montenegro Amaro Italiano -  7 | 12
Drambuie -  10 | 17
Benedictine & Brandy -  7 | 12
Baileys -  7 | 12
Grand Marnier -  10 | 17
Disaronno Amaretto -  6 | 10.5
Cointreau -  9.5 | 16
Sambucca -  6 | 10.5
PORT - 2oz
Taylor Fladgate LBV Port  | 8
Taylor Fladgate 10 Year Tawny Port  | 15
Taylor Fladgate 20 Year Tawny Port  | 28
BRANDY & COGNAC - 1.5oz
Courvoisier V.S. Cognac  | 19
Meukow V.S.O.P. Superior Cognac  | 25
St Remy V.S.O.P. Brandy  | 15
---
DESSERT
Make sure you save a little room after your dinner,
& we won't judge if you want to start with dessert!
CRÈME BRÛLÉE | 12
Classically made, using whole vanilla bean.
GRAMMA JUNE'S CHEESECAKE | 12
Rich whipped cheesecake layered with chocolate-chip banana bread pudding, salted caramel, cinnamon straws.
FUNNEL CAKE BROWNIE & ICE CREAM | 14
Funnel cake battered and fried brownie, dolce de leche caramel & house made ice cream. Ask your server for todays flavour of ice cream.
HOUSE MADE ICE CREAM OF THE DAY | 9

As fresh as it gets & always a delicious surprise!
---
COFFEE & TEA
Just let us know how you like your coffee & tea!
COFFEE | 5
Relay Coffee Roasters house-blend. Regular & decaffeinated.
TEA | 4.5

Orange Pekoe, English Breakfast, Earl Grey. Herbal & decaffeinated teas, just ask!
White Sugar | Brown Sugar | Stevia | Honey
Dairy Cream | Dairy Milk | Oat Milk | Almond Milk
---
"Worth the drive! The food is passionately prepared and absolutely delicious. The menu is unique with exquisite options. Chef Dan took the time to visit every table. We've travelled all over the world and Twisted Lemon is still one of our favourite dining restaurants. This is place deserves all the stars."
Katie Morrison from Niagara Falls
"These are not just people running a business. They are the most amazing human beings who go above and beyond and literally create magic with their food and cocktails and deliver high-quality service. I feel blessed that we have such an amazing local business that is so committed to our community."
Meghan Brady from Caledonia
"Twisted Lemon is one of those hidden elevated gems, you can't believe you didn't know about already."
Spicy Jan
"Always amazing menu with a twist to original dishes. We have visited this restaurant several times over 8 years ago and recently returned and not surprised to see it still remains on top of our fine dining list. Great service made our dining experience wonderful."
Joy R. from Toronto
"We got to sit next to the kitchen and watch the chef and crew at work. It was so exciting and fun to watch. The food was cooked perfectly and tasted delightful. Would highly recommend this restaurant for consistent, delicious and exciting food."
Laura R. from Seattle
"An absolutely amazing place to dine. The chefs create amazing food. Tastes and looks amazing. We always return. Can never thank Chef Dan and his staff enough."
Tim Ballard